Masters In Nursing: Susie Walking Bear Yellowtail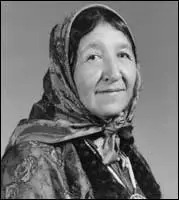 Susie Walking Bear Yellowtail was one of the great Native American masters in nursing. She was an accomplished registered nurse (RN) and a pioneer for better health care for Native Americans throughout the 20th century. In honor of her achievements, Susie Walking Bear Yellowtail became the first Native American nurse inducted into the Nursing Hall of Fame.
Susie Walking Bear was born on January 27, 1903, on a Crow reservation near Pryor, Montana. After growing up on the reservation, she attended the Boston City Hospital School of Nursing, where she became the first Native American RN. Following graduation, Susie Walking Bear married Tom Yellowtail, a fellow Crow, and returned to aid the Crow community by working at the Bureau of Indian Affairs Hospital.
While working at the hospital from 1929 to 1931, she observed discrimination against Native American patients, including the non-consensual sterilization of Crow women. Yellowtail was outraged by the atrocities she observed and spent the next 30 years traveling to different reservations to assess and improve their health care. As she traveled, she taught the public about Native American culture in order to prevent the abuses she witnessed in hospitals.
One of Yellowtail's assessments revealed that many Navajo infants died on the backs of their mothers during the long walks to the nearest hospital. Yellowtail's work addressed this problem by improving health infrastructure within reservations, and strengthening connections with the surrounding hospitals. Working as a midwife and health advocate, she improved the state of health care within the reservations, and on the health policy level, where she served on a number of United States government councils.
Over her years of service, Susie Walking Bear Yellowtail joined a number of state health advisory boards, leading to her appointment to President Nixon's Council on Indian Health, Education, and Welfare in the 1970s. She also received the President's Award for Outstanding Nursing Health Care in 1962, and, possibly the highest honor, The American Indian Nurses Association named her "Grandmother of American Indian Nurses."
< Masters In Nursing: Adah Belle Samuels Thoms
> GI Bill Options For Veterans Pursuing A Master's In Nursing