Masters In Nursing: Adah Belle Samuels Thoms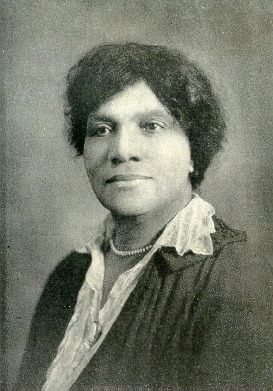 Welcome to our Masters in Nursing series! Check back each month for another profile of an expert nurse.
Adah Belle Samuels Thoms was a prominent black nurse in the early 20th century and a pioneer for equal opportunity for nurses of all races. She was born in 1870 in Richmond, Virginia, and moved to New York City in the 1890s to study speech and elocution at Cooper Union. Following this, she studied nursing at the Women's Infirmary and School of Therapeutic Massage. She was the only black woman in the 1900 graduating class.
After five more years of school, Thoms became the supervising surgical nurse and acting director of the Lincoln Hospital and Home in New York City. Though she served in the position from 1906 to 1923, Thoms was never promoted to director because of the entrenched racist policies of the time.
hough she was never named director of the hospital itself, Thoms did become the president of the Lincoln Hospital Alumnae Association. In this role, she led the alumnae association to host and sponsor the first meeting of the National Association of Colored Graduate Nurses (NACGN) in 1907. She later became the first treasurer of the association and, eventually, president.
Adah Belle Samuels Thoms and the NACGN worked tirelessly for the full integration of black nurses in the United States, specifically in the Nursing Corps of World War I. Thoms' work led to full integration of black nurses in World War II, and greater representation in the American Red Cross and American Nurses' Association.
In honor of her contributions to nursing and racial integration, Thoms was the first recipient of the NACGN's Mary Mahoney Award, an award that was later adopted by the American Nurses' Association. Thoms continued her work until her death in 1943, and is still remembered as one of the great leaders of the nursing profession.
< Inspirational Nursing Quotes