GI Bill Options For Veterans Pursuing A Master's In Nursing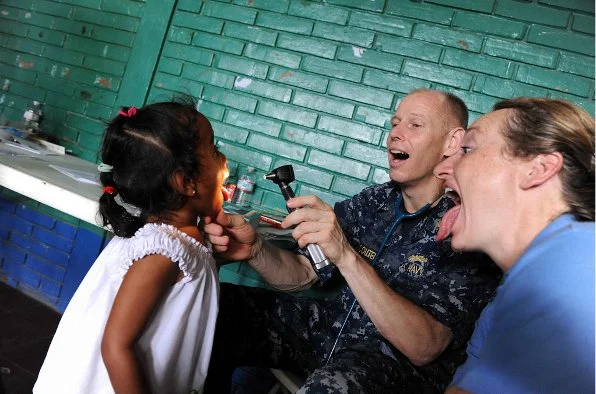 Photo by Official Navy Imagery
For veterans with a medical background who are considering a career in nursing, a Master of Science in Nursing can lead to new opportunities and lead to a higher salary. Through the Post 9/11 GI Bill and other programs, veterans may be eligible to receive financial assistance for many of the steps to becoming a nurse.
The GI Bill provides benefits that can be applied toward Institutions of Higher Learning (IHLs). The benefits cover all resident tuition and fees for public schools. For private schools, the benefits cover up to $17,500 of tuition and fees. Benefits can be applied toward degrees from community colleges, four-year universities, and advanced degree programs – including Master's in Nursing programs. GI Bill benefits can be used to pay for more than one degree, such as a bachelor's and master's in the same field.
In order to be eligible for the Post 9/11 GI Bill, a veteran must have completed at least 90 days of service after September 10, 2001 and have received an honorable discharge. Veterans who served for 36 months or more are eligible for 100 percent of available benefits. A sliding scale is used to determine the portion of benefits that a veteran will receive for less than 36 months of service.
In addition to the Post 9/11 GI Bill, several government programs have been enacted to provide additional education benefits to service members and veterans. They include:
Yellow Ribbon Program
The U.S. Department of Veteran Affairs' Yellow Ribbon Program provides supplemental benefits for veteran students who qualify for 100 percent of GI Bill benefits. Institutes of Higher Learning that have elected to participate in the Yellow Ribbon Program can provide eligible student veterans with a grant or tuition waiver that is matched by the Department of Veteran Affairs. Many veterans rely on the Yellow Ribbon Program at their school to make up the difference between private school tuition/fees and the benefits provided by the GI Bill.
Montgomery GI Bill
The Montgomery GI Bill (MGIB) is available for individuals who enlist in the U.S. Armed Forces and have an Active Duty status. Members of the Armed Forces enroll in the MGIB program and pay $100 per month for a year. Active Duty members who make 12 monthly payments and complete a minimum amount of service (the amount depends on the service member's category) can receive education benefits for up to 36 months. The benefits can be used for degree and certificate programs.
Following release from active duty, MGIB benefits are payable for up to 10 years. Several factors determine the amount of the benefit, including length of service and an individual's service category. This program is often referred to as "Chapter 30."
Veterans Educational Assistance Program
The Veterans Educational Assistance Program (VEAP), like the MGIB program, depends on contributions made by a service member. Servicemen can elect to have contributions for this program taken from their pay. The deductions are matched by the government on a 2-for-1 basis. Depending on the length of the contribution, servicemen will be entitled to up to 36 months of education benefits. Servicemen can use VEAP benefits for up to 10 years following release from active duty.
To learn more about GI Bill and Yellow Ribbon Program benefits, visit the GI Bill Web site.