Becoming an International Travel Nurse – Career Guide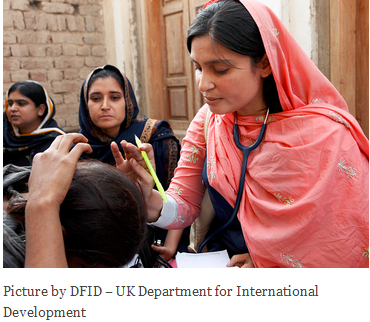 If you enjoy travel and are passionate about helping people, you may consider a career in international nursing. In many parts of the world, skilled professional nurses are in high demand.
What to Expect
A career in international nursing is best suited to individuals who are independent, compassionate, and ready for a challenge. Your duties will vary on a daily basis, but will involve providing health care and attention to people from all over the world. You'll take medical histories and other important information, administer treatments and medication, educate patients on their illnesses and conditions, and provide guidance for them to live healthier lives. Common destinations for international nursing include Australia, the United Kingdom, and Saudi Arabia.
Requirements
After becoming a Registered Nurse (RN), you can begin working in a number of settings, including a hospital, physician's office, or outpatient clinic. Some travel nursing companies will require that you have a few years of experience in a specified field before you begin. Advanced practice nurses, such as CRNAs and nurse-midwives, are also able to apply for international travel opportunities.
The international nursing organization that helps place you will require specific paperwork in order to set your assignments, including:
A valid passport
Birth certificate
Copies of your nursing license
Copies of your certifications (RN, BLS, ACLS, PALS, NRP, etc.)
Proof of additional immunizations (depending on area of travel)
Current TB skin test, valid fit test results and other essential information
International Requirements
Each country has different requirements for nursing abroad. The International Council of Nurses can provide more information about regulations and programs in various countries.
Benefits
Many nurses thrive on the chance to serve international communities. Additionally, nurses will be exposed to different approaches to treatment and nursing, depending on the culture.
International nursing provides the opportunity for nurses to work in hospital, clinic, or physician office settings and is sure to provide unique experiences that may not have been available otherwise.
< GI Bill Options For Veterans Pursuing A Master's In Nursing