Eating Disorder Recovery Is Possible, Even During a Crisis: Activities and Affirmations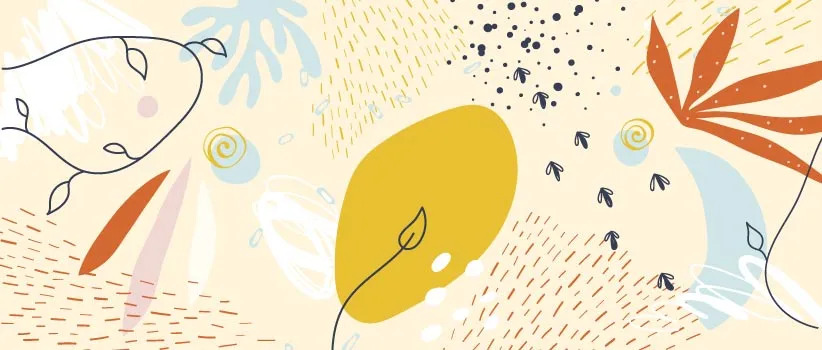 Recovering from an eating disorder (ED) is often physically and emotionally exhausting in any season. But recovering during a crisis can be especially difficult. Consider the coronavirus pandemic, for example. Physical isolation, interruptions to daily routines and major transitions at work or school can be triggering for people in recovery.
But Kortney Brown, RD, RN, MS, FNP-C, believes that some of these challenges can become opportunities for growth, with support from a recovery community.
For example, the inability to see a provider in person can be difficult. But virtual health care may lessen anxiety around seeing a provider and remove some of the barriers, such as transportation.
"Going to an actual office, facing other people, possibly being weighed, and then walking in a gown, somebody seeing you in a gown or even without a gown, all of that brings its own anxiety," said Brown. A virtual visit is an opportunity to see your provider in a safe place, where the interaction is more on your own terms.
Continuing to make progress is possible, even in a time of crisis. Staying in close touch with a recovery community is essential, and the following resources can offer encouragement.
Eating Disorder Recovery Affirmations
Uplifting words can be an antidote to negative thoughts, but remembering them can be challenging in a moment of stress. Alongside affirmations, consider discussing with a supportive friend or family member three things you accomplished and three things you appreciated each day.
Below, find six sample positive affirmations for download as a phone lock screen or desktop wallpaper. Click on the links below to view the full-size version and save.
Please Note: These designs are for personal use only and are not available for any commercial purposes, including any promotional use on social media.
Three Activities for Supporting ED Recovery
Individuals recovering from an eating disorder may find it easier to deal with heightened anxiety or emotions by engaging in disordered eating behaviors rather than healthy coping strategies.
"It would make sense that ED might be spiking a little bit, but that doesn't mean we have to listen to ED," said Steffanie Grossman, PhD, a licensed psychologist who supports clients with eating disorders and who serves as the member at large for the American College Counseling Association.
The activities below can help support health and recovery, even in a time of stress and uncertainty. Please note that it is essential for individuals to remain in touch with their support network and health professionals. The following activities are not a substitute for care.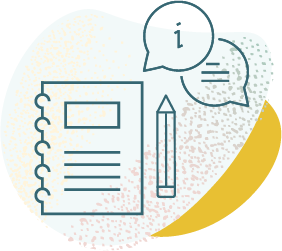 Write a Relapse Prevention Plan
Difficult seasons can trigger counterproductive thoughts or impulses. Brown encourages clients to create a plan for responding to slips and relapses. This exercise should be completed in consultation with your recovery community.
"This is a time for relapse prevention," said Brown. "It's a time to think about: 'What would be a way that I can safeguard against relapse, given that my circumstances are now changed and out of my control?'"
The following steps are appropriate for preparing for recovery challenges—not for an active relapse. If you are experiencing a relapse, reach out now to your health provider, or contact the National Eating Disorder Association Helpline for support.
What You'll Need: A health provider's guidance, a writing utensil and paper
Identify high-risk situations and triggers.
Major life changes, such as the transition to college or the loss of a family member, can lead to slips. Triggers could also be specific events, such as missing a meal or shopping for clothes. If applicable, what has caused you to relapse in the past? Write these down.


Add one or two strategies for each trigger.
Consider how you can create structure where you anticipate challenges. For example, if family mealtimes are triggering, make a list of positive affirmations, friends to reach out to right after mealtime and mealtime support options (such as @covid19eatingsupport, an Instagram account run by volunteer providers across the country).


List 5–10 healthy coping behaviors.
Remembering positive ways to cope can be hard in a crisis. Mirror Mirror suggests listing 10 things you can do to deal with stress instead of resorting to eating disordered behaviors.


Add your specific warning signs.
Early signs of a relapse may include diverging from the established eating schedule, spending more time in front of the mirror or engaging in what are sometimes called "checking" behaviors. Mirror Mirror offers a list of common warning signs. Knowing yours can empower you to catch a relapse early.


Finally, make a list of people to call.
Write down the names and contact information of people who can offer support in a crisis. These may include a health provider, a counselor or therapist, trusted friends or members of an eating disorder support group. Consider adding the National Eating Disorder Association Helpline.


Keep the plan front and center.
Share your prevention plan with your recovery community, and make it easily accessible to you. Keep a hard copy somewhere visible, or save a virtual copy to your desktop.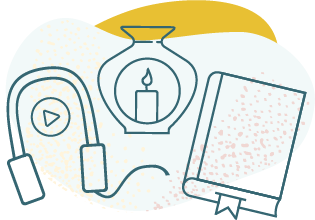 Make a Coping Skills Toolkit
Especially for those in a triggering environment, Grossman encourages developing a coping skills toolkit. The kit ideally includes items corresponding to each of the senses and should be readily available. If disordered eating behaviors are actively present in your life, consider leaving out the sense of taste.
"You can go to that safe space, you can go in this box, and you have easy access to coping," she said.
What You'll Need: A container and sensory items
Choose items that help you feel grounded and calm, such as lotion scented with your favorite essential oil, a postcard from a favorite place, a list of favorite songs and a heating pad. You could also create a virtual toolkit of "sight" and "sound," that might include a link to a funny YouTube video, a Spotify playlist of classical music and a bookmark of a favorite essay.


Fill your container and store it in a safe place.


When you feel triggered, use the tools in your kit. In a season of intense stress, you could also make a daily practice of turning to your collection for a few minutes each morning.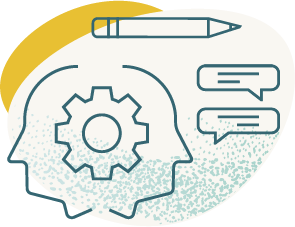 Draw a Cognitive Map
"Most people during this pandemic are experiencing a greater level of fear, anxiety, uncertainty stress and sleep disturbances," said Brown. Those in recovery may find it hard to differentiate between crisis-related emotions and emotions related to the eating disorder. Knowing the difference can be empowering.
Grossman suggests getting to the bottom of your anxiety while checking in with your recovery community for support. This exercise can be done on your own or with a supportive friend, family member or health professional.
What You'll Need: A writing utensil and paper
1. Write down the situation. What are you thinking and feeling?
Example: "My friend invited me out to lunch, but I don't want to go today."
2. Be curious. Why do you feel this way?

Example A
"I'm worried that I'll be judged if I eat in front of people. They will think I'm out of control."

Example B
"I'm worried about being exposed to the coronavirus"
3. Get below the why.

Example A
"If people see that I'm out of control, they won't like me anymore."

Example B
"I don't have paid time off, so if I get sick, I won't be paid and could lose my job."
4. Evaluate for disordered thinking.
A support person can be especially helpful in this step.

Example A is a more disordered thought pattern that could lead to unhealthy isolation. Depending on your progress in recovery, sharing a meal with others may be a helpful challenge, as local recommendations for physical distancing allow. A virtual lunch is also an option. Sharing these thoughts with a provider can help you decide on the best next step.

Example B relates more to a crisis than the eating disorder. Reducing exposure to others is often an appropriate response in a pandemic, and guidance from local public health professionals can help you determine how to proceed. However, talking through concerns with a provider may still be useful, and it's important to stay connected through virtual means.
The Nurse's Role in ED Treatment and Recovery
The role of the nurse practitioner (NP) in eating disorder recovery and treatment depends on whether the NP is a primary care provider or an eating disorder specialist. According to Brown, the role of the specialist, whether an NP or other kind of provider, is to mitigate risk.
"The medical provider's job is to understand the immediate risk of the eating disorder. Are they at risk for refeeding syndrome? Do they have other nutrition deficiencies that need to be addressed?" said Brown.
Specialists also consider long-term effects, such as low bone density and fertility, and are part of the team that monitors for self-injurious behaviors and suicidal ideation.
A primary care provider can typically provide screening and referrals. Some patients with eating disorders only see a primary provider.
"It's a kind of a dance in terms of who does what," said Brown.
For help finding support, you can contact a trained volunteer at the National Eating Disorder Association Helpline.
Online Resources for Eating Disorder Recovery
For those seeking support or resources, the National Eating Disorder Association Helpline is available during business hours from Monday through Friday. Call 800-931-2237.
Articles and Videos
Books and Workbooks
Online Learning and Eating Disorder Support Groups
Organizations
Please note that this article is for informational purposes only. Individuals should consult their health care provider before following any of the information provided.